Modern Living Lifestyle Options at Living Care Lifestyles Active Living Communities
At Living Care Lifestyles, we believe life should be joyful at every age and every venture – thriving not just in spirit but in mind and body, too. Since 1999, our passionate team of Modern Aging professionals has provided warm and inviting home environments where the spirit of creativity thrives and the lifestyle of residents remains optimal. Our living options, health care services, and daily celebrations of life are our top priorities and allow us the privilege to support our residents and their family members.
Wherever you are on the Active Aging spectrum, Living Care Lifestyles has a living option that is a perfect match for you or your loved one.
Independent & Active Living
Why not simplify life and look forward to the freedom of an Active Living lifestyle. Experience all the attributes of home in your private apartment or cottage, enjoy and share chef-inspired meals, appreciate housekeeping and linen services, and engage in all the exciting activities and events available to you or your loved one.
Assisted Living
Our Assisted Living care levels are personalized for you or your loved one based on their unique needs. Our professional experts offer around-the-clock services to make sure residents have the highest level of comfort, wellness, independence, and the dignity they deserve.
Enhanced Assisted Living
Living Care Lifestyles understands that aging happens differently for each individual. That's why we offer Enhanced Assisted Living. This specialized program for you or your loved one is a midpoint in care levels and acts as a bridge between Assisted Living and skilled nursing care. Our team works with families and loved ones to develop a service plan and more intimate program that allows your loved one to continue to experience the everyday joys of life.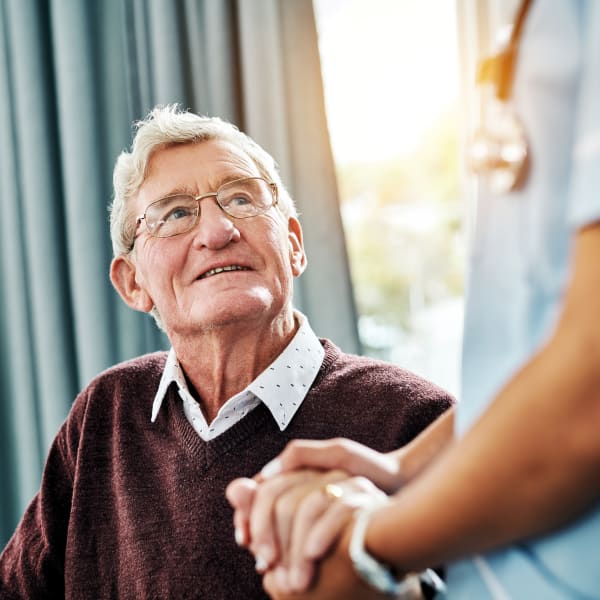 Memory Care
Our Tribute program was created specifically for persons living with Alzheimer's and dementia. We consider it a profound honor and privilege to be able to share in our residents' life and story. At Living Care Lifestyles, we feel special to share in our resident's lives. Our specialized Tribute™ program is designed to meet the needs of your loved one who is experiencing Alzheimer's or another form of dementia. This is our profound honor and opportunity to help celebrate and give tribute to their past and their present experiences and achievements.
Lifestyle Resources
We want you or your loved one to live a joyful life every day. Navigating the complexities of Active Living and lifestyle options can seem overwhelming. Living Care Lifestyles has put together a comprehensive list of online resources to help you, your loved one, family members, and caregivers have everything you need at your fingertips, including answers to Frequently Asked Questions and financial resources.