Welcome Home
Our apartments are only a small part of your new home. At Quail Park at Shannon Ranch, you have access to an incredibly array of indoor and outdoor community spaces in which you can relax and entertain.
The Redwood Sports Den - the quintessential game room complete with poker and pool tables and two flat screen televisions.
The Centennial Theater - a stylish and comfortable venue to watch a movie or participate in educational programs including TED talk, The Great Courses, and The Great Discussions.
Blossom Trail Salon - a convenient and beautiful location to get your hair and nails done so you'll always look your best
Janine Rose Massage Therapy - relaxing, professional massage services in our spa courtesy of Janine Rose
The Aquatics Fitness Center - offers a therapy pool with a submerged treadmill and resistance jets which may be used independently or as part of a professionally led aquatic fitness class.
The SOAR Fitness Center-  a five piece, senior friendly strength circuit, NuStep® and elliptical machines, and free weights to keep you fit and flexible.
William Saroyan Library-  a quiet getaway for the avid reader.
The Sequoia Club Lounge - a thirty seat club room perfect for hosting a private bridge event, bridge club, Bible Study, or private party. This area also boasts an outdoor balcony with stunning views of the Sierras.
Cattle King Boardroom- a twenty seat conference room designed to host your non -profit board meeting.
Three Rivers Cafe'- an indoor/outdoor, grab -n -go coffee bar. A great spot to kick start your morning and read the paper.
Pub- an electric, ranch-themed pub to wet your whistle and grab casual fare.
Private Dining Room- an eight-seat dining room affording privacy for more intimate gatherings.
Covered Patio- a relaxing covered outdoor space in which to enjoy fresh air
In addition, the following amenities and services are all included in your monthly rent:
Meals - three meals a day in the dining area of your choice
Utilities - all utilities, other than landline phone service, including basic cable television and internet
Weekly Housekeeping - dusting, vacuuming, trash removal and changing and washing your bed and bathroom linens
Maintenance - routine repairs to your apartment
Activities & Programs - a wide variety of fitness, games, arts, entertainment, and events
Transportation - transportation to and from medical appointments, worship services, and local shopping anywhere within Visalia. Transportation outside of Visalia may be available with advanced notifictation and for an additional fee.
/
/
/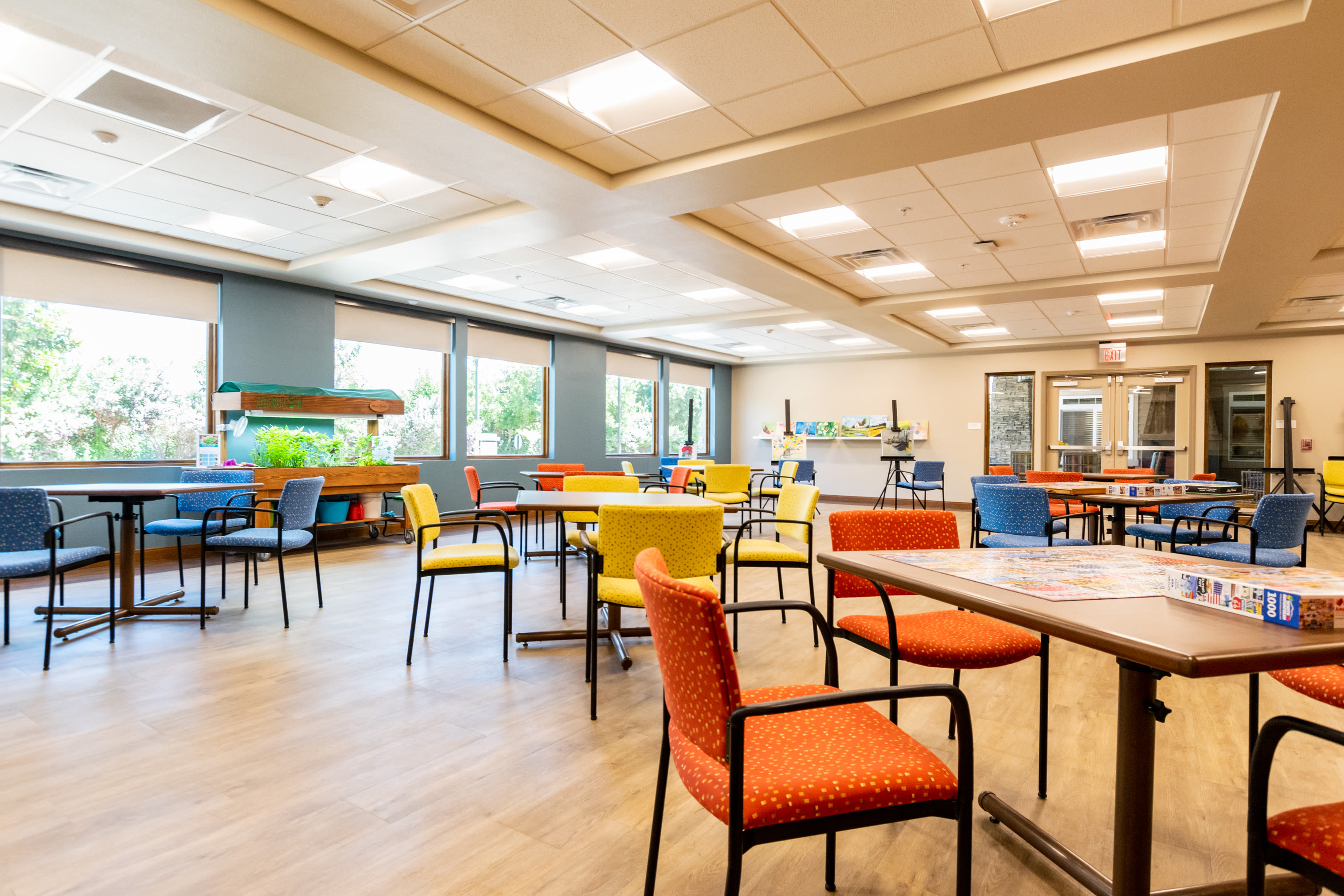 /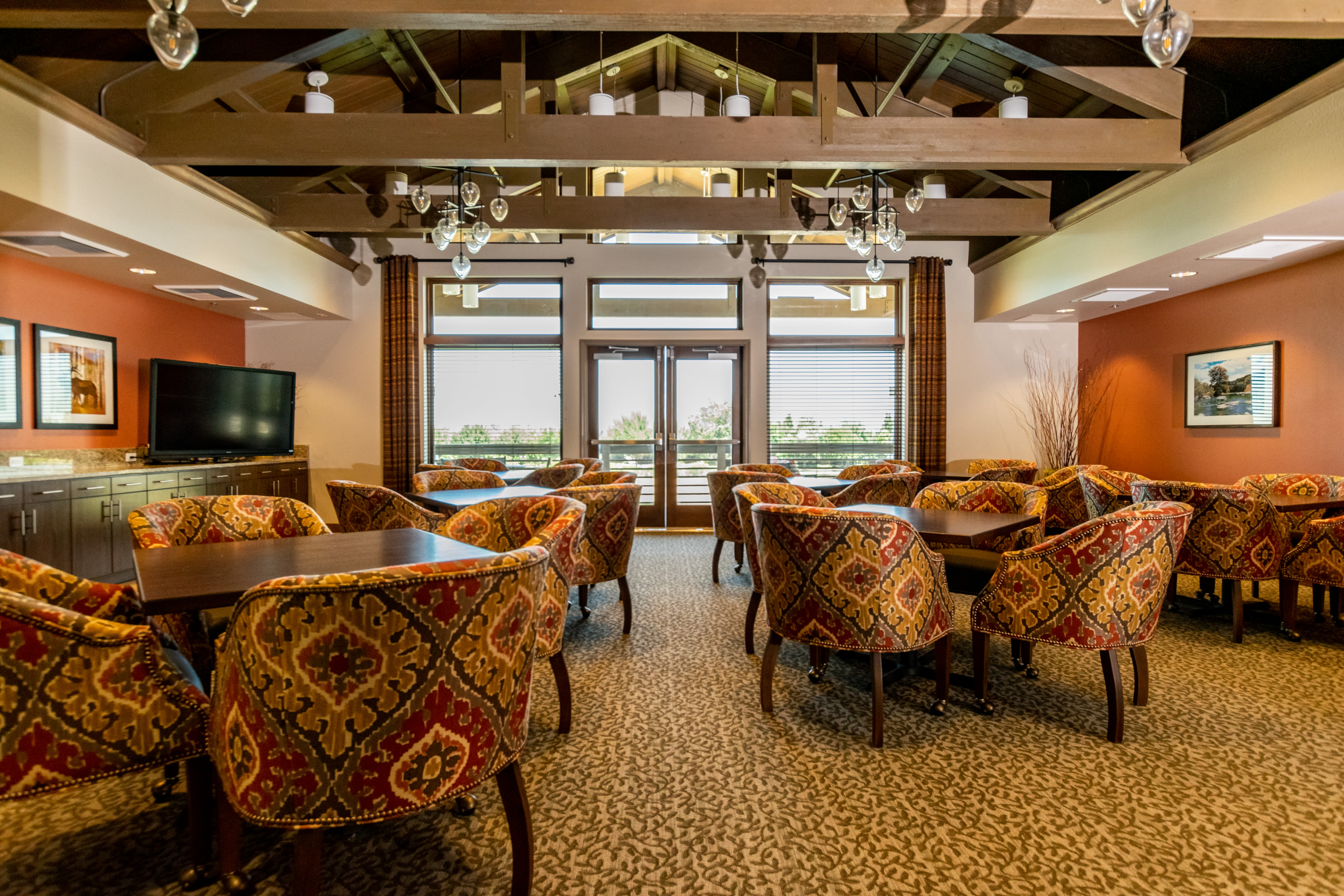 /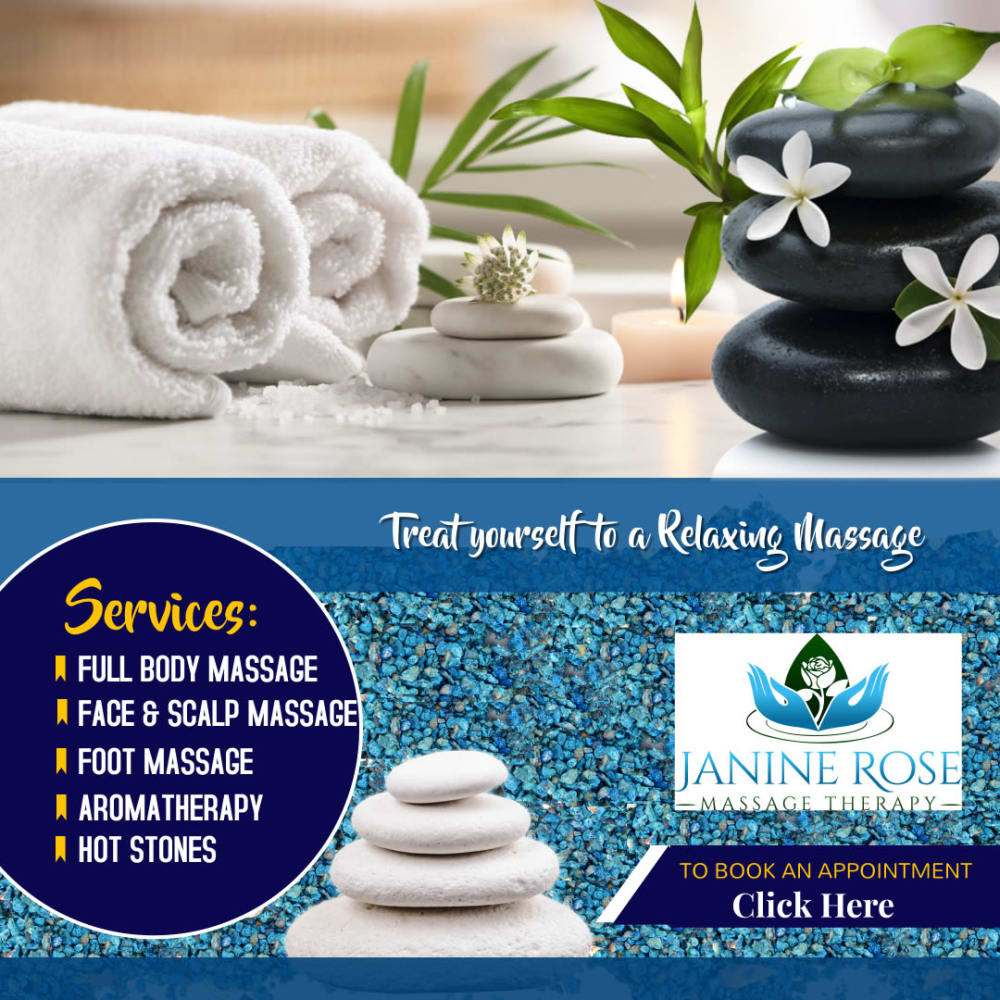 /