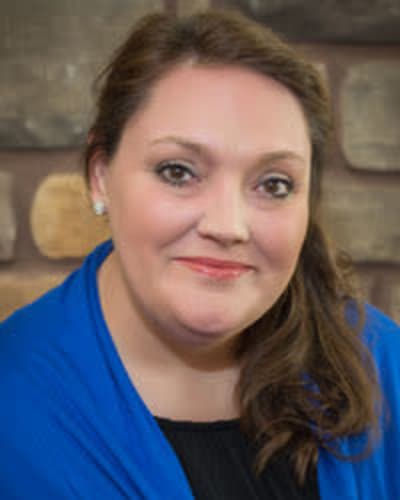 Michelle Longwill
Executive Director
Michelle started her career in Senior Living at age 16. She knew then, that the people she served had lessons to teach her. That experience in the Dining Room led her to enroll in nursing school while she worked as a caregiver in Skilled Nursing. After receiving her nursing license, she worked as a nurse for 21 years with the senior population. While working at Merrill Gardens, she was encouraged by a colleague to move into a leadership role. She loved this opportunity to blend her nursing and leadership skills to truly make a difference in the lives of residents, their families and the staff.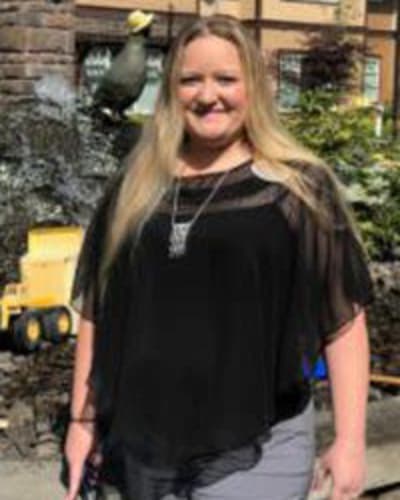 Julia Turner
Memory Care Program Director
Julia started working with residents affected by Alzheimer's, or another form of dementia, in 2001. Julia has spent the last 17 years directly caring for seniors, primarily with cognitive deficits. Julia has been focusing on leading caregiving teams for the last several years and has a proven track record of success. Julia will be responsible for coordinating all care needs, will manage all the staffing needs, and will focus on and manage the day-to-day needs of our Tribute neighborhood.
Julia is married with an 18 year old son. She enjoys fishing and crabbing with her family.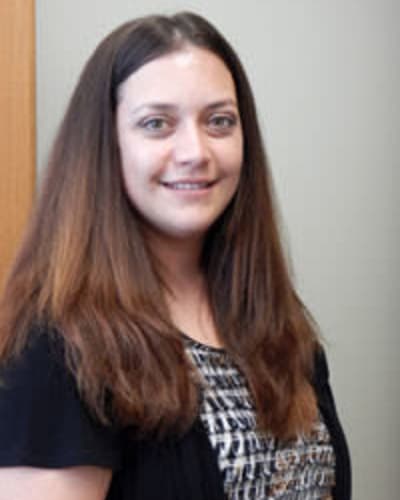 Jennifer Young, LPN
Health & Wellness Director
Jennifer knew from an early age that she wanted to spend her time helping people. Nursing and medicine fascinated her because she believes the body is an extraordinary machine. She wanted to know how it worked along with how she could help people stay and be healthy. She completed her nursing training in Texas and has worked in Family Practice, Urgent Care and Home Health. She began her Memory Care training as a floor nurse and within a year she was promoted to Resident Care Director.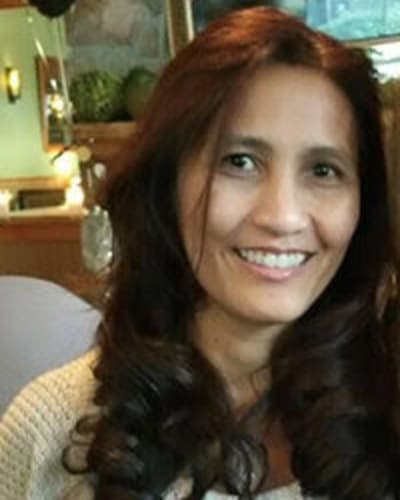 Dwi Parkinson
Tribute Life Engagement Director
Dwi has travelled a long way to arrive right where she belongs. In 1995, she came to the United States from Indonesia. There, she had worked in a bank for several years. Then, it was her time in Loma Linda, CA. that helped her find a new passion-working with seniors in an Adult Family Home there.
Dwi moved to Washington in 2000 and worked in a retirement community in Everett for 17 years, starting as a caregiver and eventually as Resident Services Assistant Director. She came to Quail Park in 2014. In 2016, she left to complete her studies as a Pharmacy Technician, then returned in 2018 to her passion of working with seniors.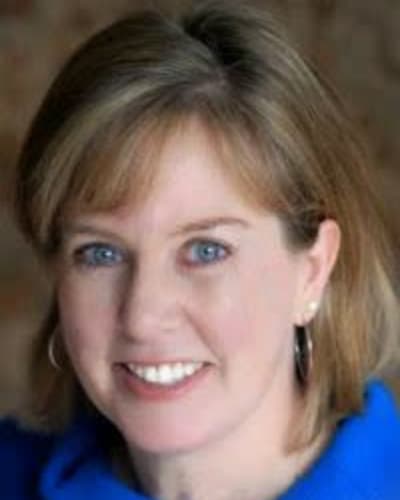 Sue Rowell
Community Relations Director
Sue's love of seniors began when she was seven years old and would visit her great-grandma in a skilled nursing facility. She enjoyed interacting with her and the other residents. When Sue was in high school, she went to work as a night aid for a retirement community and her love of seniors grew. In college, she continued to work with seniors and received her degree in Gerontology. She then continued her career by working as a Social Service Director for a local dementia community and then branched out into many different positions within the industry. She finally found her niche in community relations and has been in this position for the past ten years or so.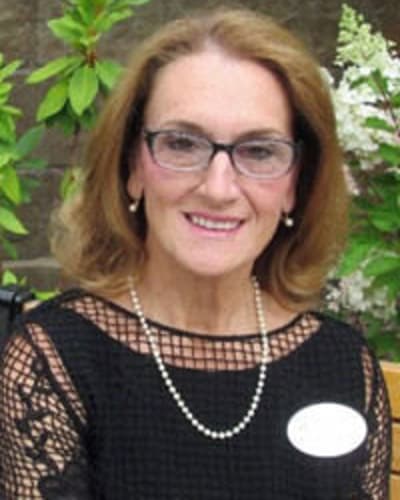 Barbara Maier
Community Relations Director
Barbara feels blessed to be working with the team here at Quail Park of Lynnwood. The best thing about her position in the community is the opportunity to help seniors as well as families work through their concerns and find the next best solution for their living and care needs.
Brady Ris
Director of Engineering
Brady moved from Montana to Washington six years ago to pursue a new adventure. Having previous maintenance experience, he found himself a position serving seniors as a Maintenance Supervisor. The next five years he was mentored by regional operations directors for a nationally recognized management company.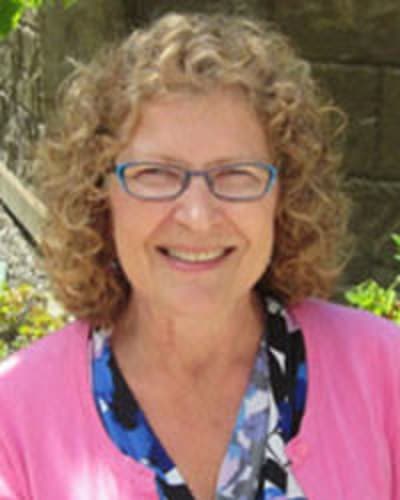 Diane De Vries
Human Resources Manager
Diane is honored to be serving the residents at Quail Park of Lynnwood. She began working in retirement living nine years ago when she found herself at a crossroads in her life. She had previously worked for the United States Department of Education, Early Learning Grant Funded Program, for County Government & School Districts.
Candace Stalkfleet
Life Engagement Director
Candace started in senior care at the age of 14 working at a facility in Burien, WA. She worked after school as a dishwasher and at the age of 16 started cooking on weekends. She cared for her grandparents for a year until her grandfather passed and her grandmother took to traveling.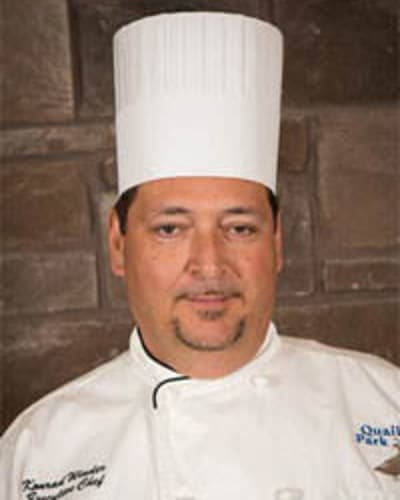 Konrad Winder
Director of Signature Dining
Konrad is the Executive Chef of Quail Park of Lynnwood. He has always possessed a passion for the culinary world and began his career as an apprentice at luxury casino properties in Lake Tahoe. With a penchant for learning and the motivation to succeed, he has enjoyed various leadership positions with companies both large and intimate… from independent brewpubs to Five-star Hotels. His cooking repertoire includes everything from French, Italian, German, Asian, Pacific Rim and Regional "farm to table" cuisine. He enjoys taking traditional cooking methods and recipes and fusing them with fresh locally sourced ingredients and preparing them with a modern & healthy approach and presentation.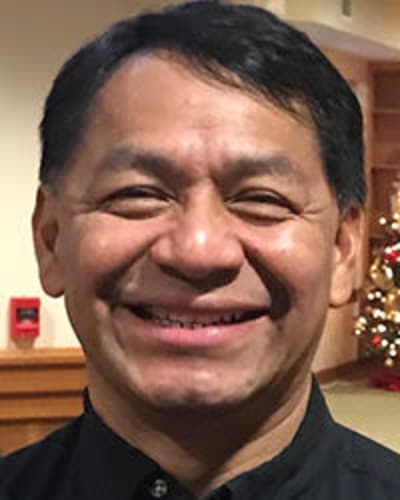 Luis Garcia
Dining Services Manager
Luis was born in Cancun, Mexico where he played professional soccer. He moved to the US when he met and married an American and now has three children: Anthony (19) Matthew (17) and Lidia (16).
He moved to Seattle 20 years ago and began his career in the retirement industry at Chateau Pacific as a Maintenance Assistant/Dishwasher/Prep Cook/Server and then a Dining Room Manager. When Quail Park opened he was excited for the opportunity to be a part of the company– Luis says he loves Quail Park and its atmosphere and loves working with his team. He looks forward to the new addition opening up and what it can provide for advancement. In his spare time he loves working out to stay in shape and watching wrestling.