Michelle Longwill
 
Executive Director
Michelle started her career in Senior Living at age 16. She knew then, that the people she served had lessons to teach her. That experience in the Dining Room led her to enroll in nursing school while she worked as a caregiver in Skilled Nursing. After receiving her nursing license, she worked as a nurse for 21 years with the senior population. While working at Merrill Gardens, she was encouraged by a colleague to move into a leadership role. She loved this opportunity to blend her nursing and leadership skills to truly make a difference in the lives of residents, their families and the staff.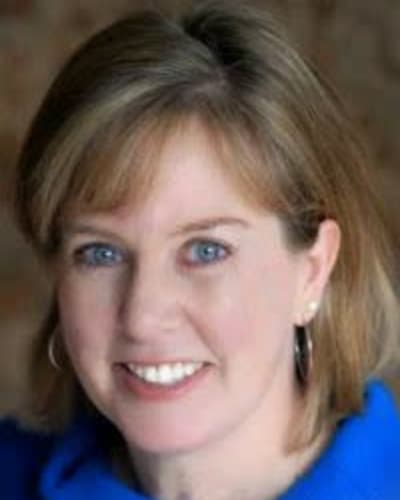 Sue Rowell, CSA
Community Relations Director
Sue's love of seniors began when she was seven years old and would visit her great grandma in a skilled nursing facility. She enjoyed interacting with the residents and, when Sue was in high school, she worked as a night shift aid for a retirement community where her love of seniors grew. In college, she continued to work with seniors and obtained her BS in Gerontology and MS in Counseling Psychology. Sue continued her career by working as the Social Service Director for a local rehab facility and then branched out into many different positions within the industry. She found her niche in community relations/marketing and has been in this position ever since.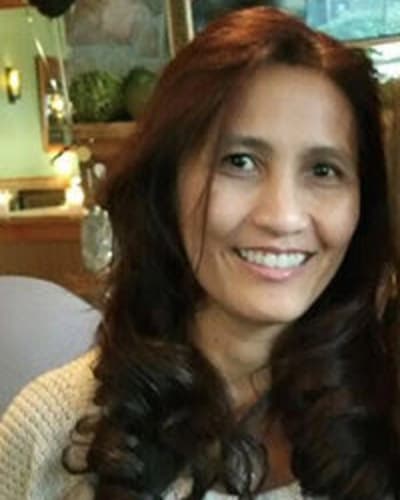 Dwi Parkinson
Tribute Life Engagement Director
Dwi has travelled a long way to arrive right where she belongs. In 1995, she came to the United States from Indonesia. There, she had worked in a bank for several years. Here, it was her time in Loma Linda, CA that helped her find a new passion working with seniors in an Adult Family Home.
Dwi moved to Washington in 2000 and worked in a retirement community in Everett for 17 years, starting as a caregiver and eventually as Resident Services Assistant Director. She came to Quail Park in 2014. In 2016, she left to complete her studies as a Pharmacy Technician, then returned in 2018 to her passion of working with seniors.
Kenny Washington
Human Resources Manager
Kenny is originally from Indiana and has lived in Washington since 2014. He is a graduate of Indiana University and served in the US Army as a combat engineer for 10 years. He has spent the last 18 years in Finance and People Management before transitioning into Human Resources. Kenny has always had a passion for helping people live better lives and has found that Quail Park is an excellent environment for growth and development.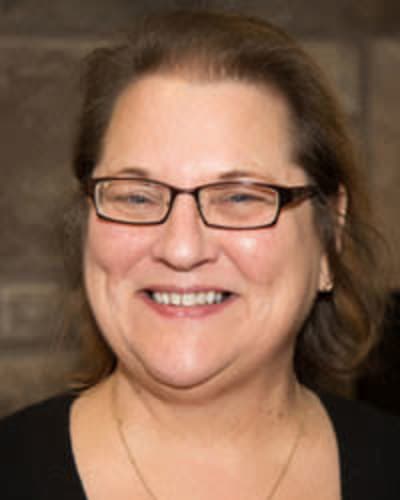 Candace Stalkfleet
Life Engagement Director
Candace started in senior care at the age of 14 working at a facility in Burien, WA. She worked after school as a dishwasher and at the age of 16 started cooking on weekends. She cared for her grandparents for a year until her grandfather passed and her grandmother took to traveling.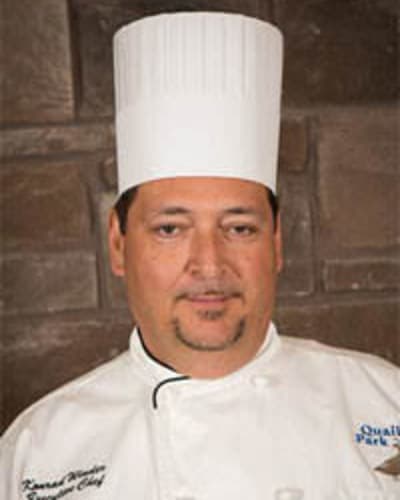 Konrad Winder
Director of Signature Dining
Konrad is the Executive Chef at Quail Park of Lynnwood. He has always possessed a passion for the culinary world and began his career as an apprentice at luxury casino properties in Lake Tahoe. With a penchant for learning and the motivation to succeed, he has enjoyed various leadership positions with companies both large and intimate – from independent brewpubs to five-star hotels on Guam and Maui. He also ran his own restaurant, with his wife, for eight years.
Luis Garcia
Dining Services Manager
Luis was born in Cancun, Mexico where he played professional soccer. He moved to the US when he met and married an American and now has three children: Anthony (19) Matthew (17) and Lidia (16).
He moved to Seattle 20 years ago and began his career in the retirement industry at Chateau Pacific as a Maintenance Assistant/Dishwasher/Prep Cook/Server and then a Dining Room Manager. When Quail Park opened he was excited for the opportunity to be a part of the company– Luis says he loves Quail Park and its atmosphere and loves working with his team. He looks forward to the new addition opening up and what it can provide for advancement. In his spare time he loves working out to stay in shape and watching wrestling.
Ashley Winterroth
Customer Experience Manager
Ashley's passion for working with older adults began when she was with the Department of Social and Health Services in their Nursing Facility unit. She quickly moved on from there and became a Medicaid specialist for a skilled nursing facility (SNF). She then left the healthcare field for a couple years but found that she missed working with older adults and returned to the industry as part of the Quail Park of Lynnwood team. Ashley has several years of bookkeeping experience and enjoys the puzzles of accounting.
When not spending time with her Quail Park family, Ashley and her partner train their two horses and enjoy the outdoors with their three cattle dogs.
Miles Wahrer
Director of Engineering
Miles was born in Marin, CA but grew up in Bozeman, MT. He began working for his dad's property management company at the age of 9, mowing lawns and assisting in general maintenance calls from tenants, until he left for college at 18. He played hockey throughout elementary school and college (Portland State University). After college he moved to Honolulu, HI where he worked at a high-end art gallery (Higgins Harte International Galleries) as the Display Manager. Miles then moved to Las Vegas, NV where he worked in the engineering department for a Marriott Hotel in Henderson. Following that, he moved to Seattle and began working for Quail Park of Lynnwood months prior to our grand opening in 2013. He's been with us ever since!
Jennifer Dennis
Community Relations Director
Jennifer joins our team with many years of experience in Senior Living. Jennifer's most recent role involved turning troubled communities into success stories, supporting operations by training Executive Directors and other staff, including oversight with activity directors. With nearly 20 years of successful experience in all types of settings, including assisted living and skilled nursing facilities, Jennifer is well-versed in the obstacles that affect seniors and is adept at finding positive and timely solutions. She loves to be of service to others.
On a personal note, Jennifer was raised in the PNW, is a Golden Girls fanatic, and is raising her fur kids on a small amount of acreage in Snohomish County.