Careers and Opportunities
If You Have the Heart, We'll Teach You the Art
At Quail Park, we look for team members who have the heart to make a difference in, and bring joy to, the lives of our Residents. If you're someone who is compassionate, caring and patient then you would make a great team member. If you're someone who loves making people smile and laugh, then you would make a great team member. If you're someone who loves to sit, listen, and hold someone's hand whenever needed, then you would make a great team member. We value people with this kind of heart, and we invest heavily in teaching them the art – the skills they need to exceed the expectations of our residents and their families on a daily basis.
Quail Park is an equal opportunity employer.
Living in Place
Our company mission is to provide each Resident the opportunity to continue to live and thrive. "Living in place" – simply growing older – is not an option at Quail Park. Our communities are purposefully designed to promote living healthier, trying new things, uncovering hidden talents, and making new friends! Resident Directed Care is central to accomplishing this goal.
Resident Directed Care
At Quail Park, we honor our Residents by honoring their individual preferences. We tailor our services to meet the unique needs and preferences of each of our Residents. Rather than telling Residents what to do, at Quail Park we ask Residents what they would prefer to do. We treat our Residents with the respect and dignity they deserve.
Strength Through Diversity
Ultimately, our job is to provide care and lifestyle solutions for Residents and their Families. Often, the support needs of our Residents and their Families can be challenging and complex. Creating teams of employees with diverse perspectives, diverse cultural experiences, and diverse lifestyles, allows us to provide the best solution at the exact right time.
Social Responsibility in and to our Communities
At Quail Park, we partner with local leaders and non-profit organizations to better the communities in which we operate. We want our Residents, their Family Members, and our Team Members to make our local communities richer places for all of us to live. Whether volunteering with local non-profits, making dog treats for local animal shelters, raising funds for local charities, or identifying and supporting families of choice, we are committed to community, visibility, inclusion and support.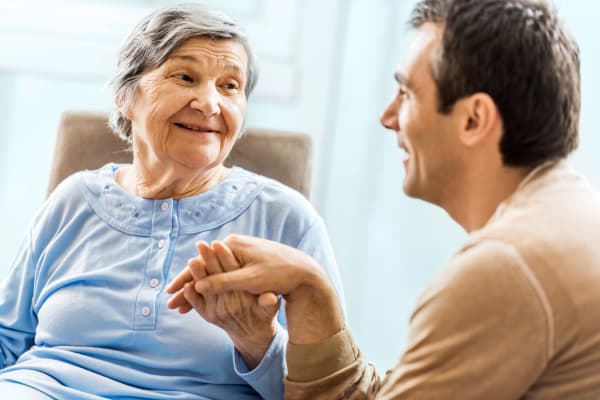 Here are our current openings: