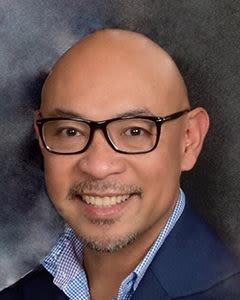 Arny Alejandrino
Executive Director
Arnold rejoined the team in June 2019. He has spent 35 years in the food and beverage industry managing many types of dining operations from casual to fine dining. He has been in Senior Living Leadership for nearly 20 years, with experience including directing large operations in multi-unit environments as well as in regional director positions. 
Kelley White
Community Liaison
Megan Mike
Health & Wellness Director
Chi-Vas White
Life Engagement Director
Chi-Vas was born and raised in Chicago, IL. He is an artistic, enthusiastic, focused and disciplined individual that loves learning new things and helping people. In his spare time he likes to draw and display his art at local galleries, exercise, watch sports, and spend time with his wife.
He has 25 years of experience in the hospitality and customer service industry. The last 5 years were spent working in senior care, providing support for families and caring for older adults living with dementia. Chi-Vas began his journey in senior services at a Senior Day Care in Northfield, IL., which provided guided programs for seniors living with Alzheimer's and Dementia.
His work at the daycare proved to be critical when he relocated to Tucson, AZ in 2017 along with his wife and dog to personally take care of his father who was living with dementia. Chi-Vas was a 24 hour caregiver for his father and dedicated his life to taking care of his father until he passed. After his father's passing in 2019, Chi-Vas chose to work in senior living and continues to dedicate his time, knowledge and heart to helping seniors live and maintain a full and purposeful life.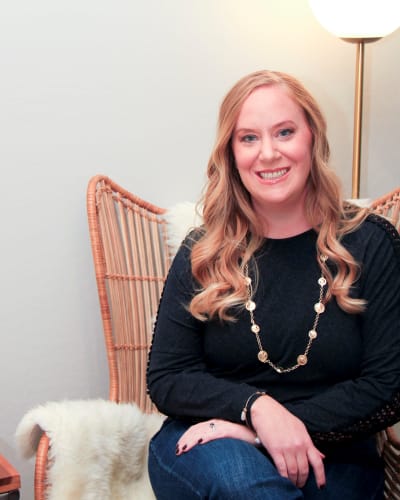 Business Office Manager
Regan Morris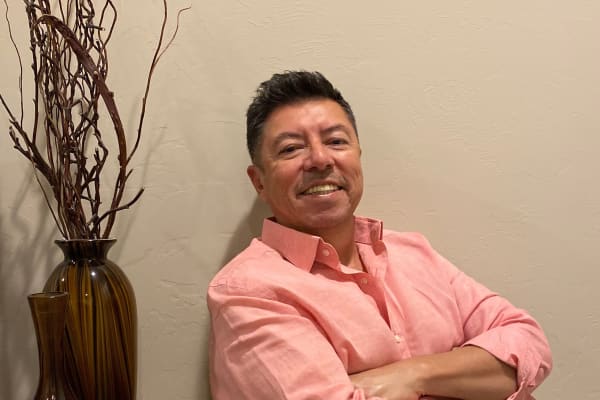 Milton Guevara
Maintenance
Milton was born in El Salvador and moved to California with his mom and large family (10 sisters and 1 brother) when he was 14. He married his sweetheart in 1987. He and his wife, Hope, along with their baby daughter moved to Tucson in 1993. Their daughter is a recent UA grad (go Wildcats) and their son is living in DC. Milton loves being around people, making them laugh and spreading joy. He is a handyman at heart and enjoys helping anyone in need. He has learned a lot about building maintenance in the past year and is looking forward to keeping Quail Park at its peak year round. Milton is a huge Raiders and USC fan from his California years. He loves great laughs, good conversations with family and friends but he especially loves delicious tacos any time day or night.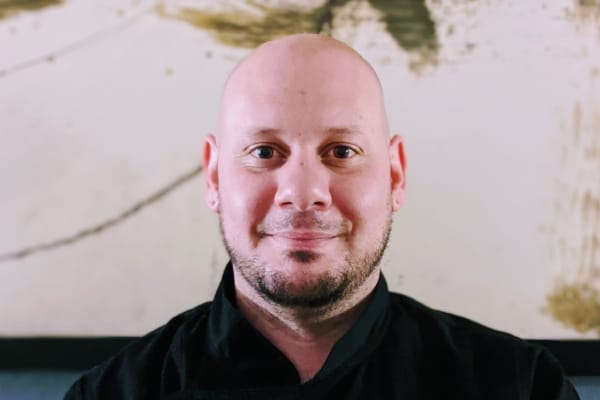 John Del Prete
Signature DIning Services Director 
John Del Prete was born in Tucson, Arizona in 1984. He was raised by his father and spent much of his early childhood playing little league baseball. He went to Canyon Del Oro High School where he started his culinary journey in 1998 by taking culinary arts classes and started working part-time at Mama's Pizza. He then moved on to work at a few local restaurants building up his culinary repertoire. He has worked everything from local pizza joint to fine dining. In 2009, he took a job just south of Tucson at a country club in Green Valley where he met his wife. They were married in 2011 and he left to Norfolk, VA where his wife was stationed in the Navy. Chef John continued to learn as much as he could from the few places he worked while in Virginia. Him and his wife started a family in 2014 and decided to move back home to Tucson to be closer to family.
Within two weeks, he had found a job working as a cook at an assisted living community. He was welcomed by many members of the community and wanted to make things the best for them as he could. His passion and devotion to give back was reflected into his work and he was promoted to Sous Chef. When an opportunity to continue his learning and development as a chef arose, he took the position as Sous Chef at Quail Park. With over 20 years of culinary experience, he looks forward to serving this community to the best of his ability. The satisfaction of providing for those who have long contributed to the world has solidified his commitment to serving in assisted living communities. He enjoys spending spare time getting to know the history of those who came before him and hearing their stories to share with his family and friends.
Some of Chef John's favorite past times are playing with his two wonderful boys (aged 3 and 6), participating in outdoor activities (such as fishing, hiking, and sight-seeing) with the whole family, talking all things sports with his dad, and playing video games with his wife.