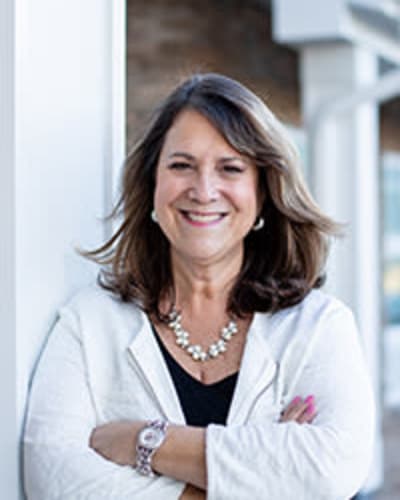 Julia Colangelo
Executive Director
Julia was born & raised in Pittsburgh, PA (Go Steelers!). She graduated from the University of Pittsburgh School of Social Work and has 25+ years as a senior living executive. She is also an Active Board Member with the Assisted Living Federation of America. Julia feels as though this industry found her – and for that, she says she is truly blessed. She started with Quail Park in November 2018.
In her spare time, Julia enjoys home remodeling. She has done floors, cabinets, tile, brick – you name it and Julia can remodel it! She's also married with two children, three step children and two grandchildren.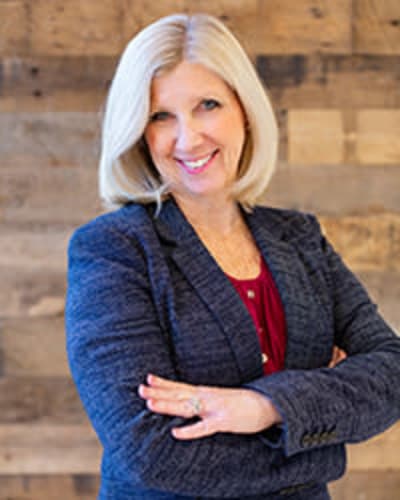 Dawn Neitzel Milburn
Community Relations Director
Dawn worked in the insurance industry for over 20 years. She graduated from Arizona State University with a degree in psychology and has been very active in non-profit work. When her own mother needed assisted living a few years ago, she realized that her business experience and her passion for helping people could benefit other seniors, as well. She decided to make a career move and went to work for Merrill Gardens in 2016. There she discovered how fulfilling it was to work with seniors and their families. "Transitions can be difficult. I find it very satisfying to compassionately ease residents and their families into the community environment and to provide the guidance and assurance they need as they try to navigate this new chapter."
Originally from San Diego, Dawn has been in AZ since 2000. She and her husband, Rich, share three grown children and three grandchildren. She enjoys crafting and hosting events. She also loves the outdoors so she and Rich spend as much time as possible using their RV, kayaking, and fishing. In fact, you might even see Dawn and her grandchildren casting their lines in our very own Morrison Ranch Lake since the kids live only a few doors down from the community!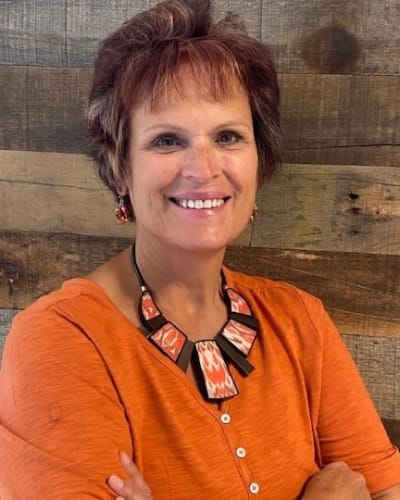 Diana Zentz, RN
Health & Wellness Director
Diana has been a Registered Nurse for 16 years.  She fulfilled her childhood dream of becoming a nurse a little later in life when her children were in middle school.  She initially obtained her associates degree in Nursing in 2007 and started her career at John C. Lincoln North Mountain hospital in the Cardiac Intensive Care Unit.  During her tenure as an RN, she has had the opportunity to work in a variety of settings, including, all aspects of ICU, acute care manager in a critical access hospital, compliance director and most recently assisted living and memory care community.  She takes pride in her leadership and problem-solving skills.  She has great strength in identifying a potential problem and acting swiftly that are in the best interests of the resident.  She loves all aspects of healthcare and the variety it has to offer. She is passionate about ensuring people receive the best care possible that will provide that quality of life they so desire.
Diana was raised in Montana and loves being outdoors. She moved to Arizona in 2002 to 2014, then had the opportunity to move back in 2020.  She enjoys flyfishing with her husband and is an avid animal lover where she owns 4 dogs, 2 miniature dachshunds 2 English pointers, and 3 Tennessee Walking Horses.   She has 2 daughters and 2 grandchildren, a boy, and a girl that she says, "are the absolute light and joy of her life." 
Coming to Quail Park was where she knew she wanted to be the minute she walked into the front doors.   She has always enjoyed helping and talking to the seniors, as she loves the wisdom and knowledge they have, and the absolute enrichment they bring to her life.  She is excited to be a part of welcoming each resident to this wonderful community.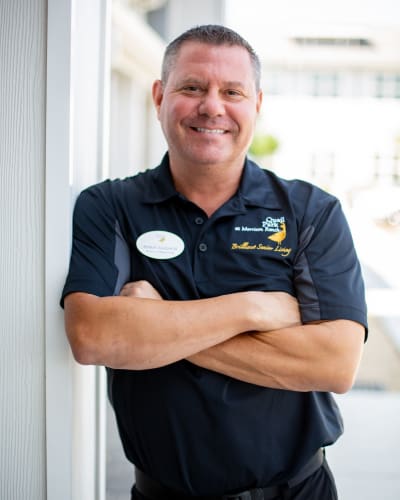 Byron Narloch
Director of Engineering
Byron is originally from Minnesota, but tired of working outside in the freezing cold and decided to make the move to Arizona 13 years ago. In his spare time he loves to golf, mountain bike and hike. He has a daughter and two grandchildren (Owen-5 and Sierra- 1) in Minnesota.
Byron has been working in senior care for seven years and says his favorite part is hearing their stories, and gaining wisdom from them. He joined the Quail Park team in September 2020.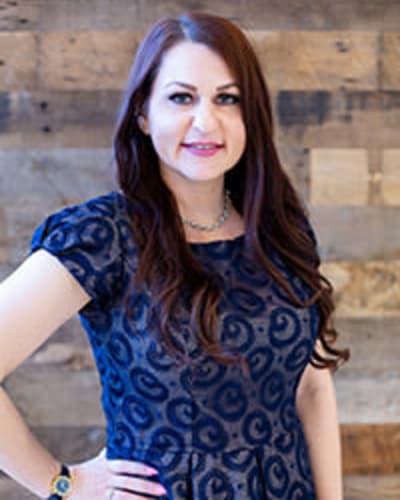 Chantea Vallet-Rimola
Business Office Manager
Chantea has over 15 years of management experience in banking and senior housing. She used to work as a Branch Manager and Assistant Vice President for a local bank. She followed this path for almost 7 years. Chantea found she had a passion for working with seniors while working in her first job at a retirement community. Having a career with Quail Park at Morrison Ranch gives her the ability to use her previous experience while also fulfilling her love for working with seniors.
Chantea is a fifth generation Arizona native. She was raised in Mesa, Arizona and currently lives in Gilbert, Arizona with her husband of over 20 years, their 20-year-old son, and their 5 furry children (4 dogs and 1 cat).
In her spare time, Chantea loves to read. She can't claim a favorite author because she just loves to read it all! She also enjoys spending time in Sedona, Arizona when she can. Chantea and her family like to try different hotels to enjoy different experiences. She is so excited to be part of the Quail Park family.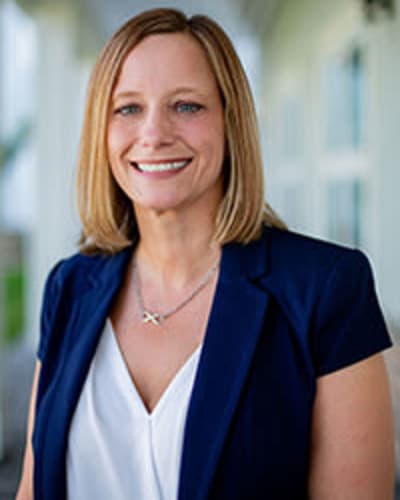 Melissa Alexander
DIRECTOR OF FUN
Melissa was born in Texas and raised in Texas and Iowa. Melissa graduated from the University of Northern Iowa with a Bachelor's degree in Therapeutic Recreation and a minor in Gerontology and has worked in senior living for 24 years. When Melissa lived in Iowa, she provided therapeutic activities in long-term care facilities and eight years in an Adult Day program where she worked with adults with Dementia and Traumatic Brain Injury. Upon moving to Arizona 3 years ago, Melissa began working in Assisted Living. Melissa states she loves working with seniors because they have a desire to continue to learn and have fun. She is very passionate about helping seniors explore new activities they can enjoy that they may never have thought they would. She is a Certified Activity Director and is a member of the National Association of Activity Professionals and the Arizona State Therapeutic Recreation Society.
Melissa lives in Chandler and has two cats. She enjoys traveling in her spare time and has been out of the country three times to Mexico, France and Australia and hopes to see more of Europe in the future. Melissa would also love to see more of the United States, specifically the Pacific Northwest and the East coast. She also likes exercising, bicycling, swimming and going to movies.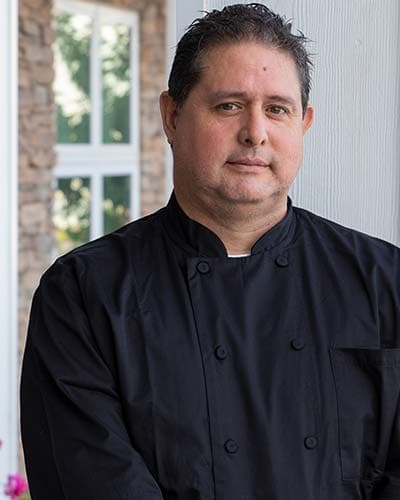 Marco Alcaraz
DIRECTOR OF SIGNATURE DINING
Marco was born in Mexico and came to the United States when he was around 8 years old. After attending high school in Indio, CA, he obtained a degree in electronics. While in college, he started out as a dishwasher at Bob's Big Boy and quickly moved up the ladder. He discovered that he enjoyed the fast pace of the restaurant business and decided he wanted to learn more about the dining industry. He went on to work at America West Arena and Troon Golf where he opened Troon North and also Legends Trails. Among other stints, he was also with Waldorf Astoria at The Boulders in Carefree AZ for 10 years. He attributes his culinary skills to the numerous talented chefs he met that shared their knowledge along the way.
As much as he enjoyed these experiences, Marco found that the long hours in the restaurant business left him very little time for his family. As a result, Marco took the advice of a co-chef and decided to give a dining career in senior living a try. Marco was a bit discouraged when he discovered that residents were being given "boring" food- canned soups, boxed macaroni, and the like. He quickly vowed to make a change, and he turned things around. Marco says, "My goal is to always provide healthy, quality meals that excite people!"
Marco has 2 daughters (both college graduates) and a Golden Retriever named Rylee. He and his wife, Jennifer, have been together 25 years and live in Eastmark. In his spare time, he enjoys golfing, spending time in his home theater, and working on electronics.
Michelle Redding
TRIBUTE PROGRAM DIRECTOR
Michelle is originally from Harvard, Illinois but has lived in Arizona most of her life. Michelle has her Bachelors of Health Care Administration degree and has worked in health care since 1989 in various roles including 10 years acute care experience as a Patient Advocate and Service Excellence Director for Banner Health and 22 years long term care experience. Michelle is very compassionate about providing excellent care to her residents while providing a safe and fun environment for all staff, residents, and family members. Michelle enjoys sending her free time with her family and friends. She has three adult children and two grandkids. Michelle loves bass fishing and competes monthly with her husband, Jay, in tournaments around Arizona. She thoroughly enjoys being on the boat and admiring all the grand beauty mother nature provides on the water.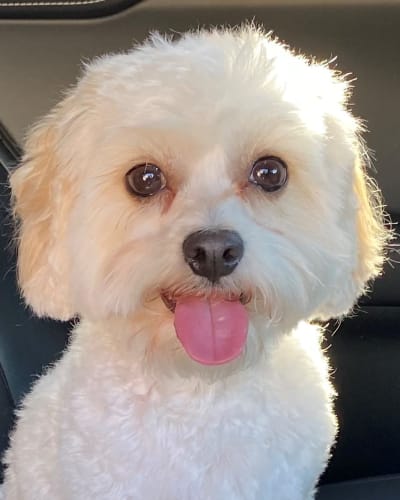 Yukon
Community Cuddle Companion
Yukon joined our community at three months old in December 2018. As the official cuddle companion of Quail Park at Morrison Ranch, Yukon is responsible for greeting visitors, loving on the residents, and making sure everyone smiles. Yukon is a Cavachon (half Cavalier King Charles Spaniel and half Bichon Frise). In his spare time, he likes chasing birds, napping, and going for long walks.